CreditorsRig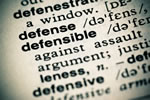 htsLawFirms.com (CRLF) is a premier, online, nationwide directory of experienced creditor's rights attorneys.

The rising number of FDCPA (Fair Debt Collection Practices Act) and FCRA (Fair Credit Reporting Act) lawsuits being filed has made the need for experienced and qualified attorneys who focus their practices on creditors' rights more urgent than ever. This need inspired the creation of the CRLF Directory.

Established as an extension of The National List® of Attorneys, an organization that has provided quality, nationwide, legal representation to the credit and collection industry since 1900, CRLF has deep roots in the collection industry.

CRLF connects Fortune 500 companies, collection attorneys, collection agencies and credit grantors with experienced attorneys to represent them in suits related to creditors' rights.

The professionals listed on the CRLF site concentrate on creditors' rights, commercial litigation, FDCPA Defense, FCRA defense, Truth in lending act and/or class action defense. They are experienced in collection laws and litigation. They can expertly represent your company in bankruptcy proceedings and provide compliance counseling in all types of collections matters. In short, CRLF is your best source for legal representation regarding creditors' right.

Be listed in the collection industry's leading online directory of creditors' rights defense attorneys.

Sign up today!

Hearing reveals CFPB will supervise larger consumer debt collectors.

Testimonial:

I was happy to renew my listing since it paid for itself many times over by generating new business for my firm. I'm a happy customer!


John E. Melton
MELTON LAW FIRM, PLLC

March 2012